Chinese Weddings in Italy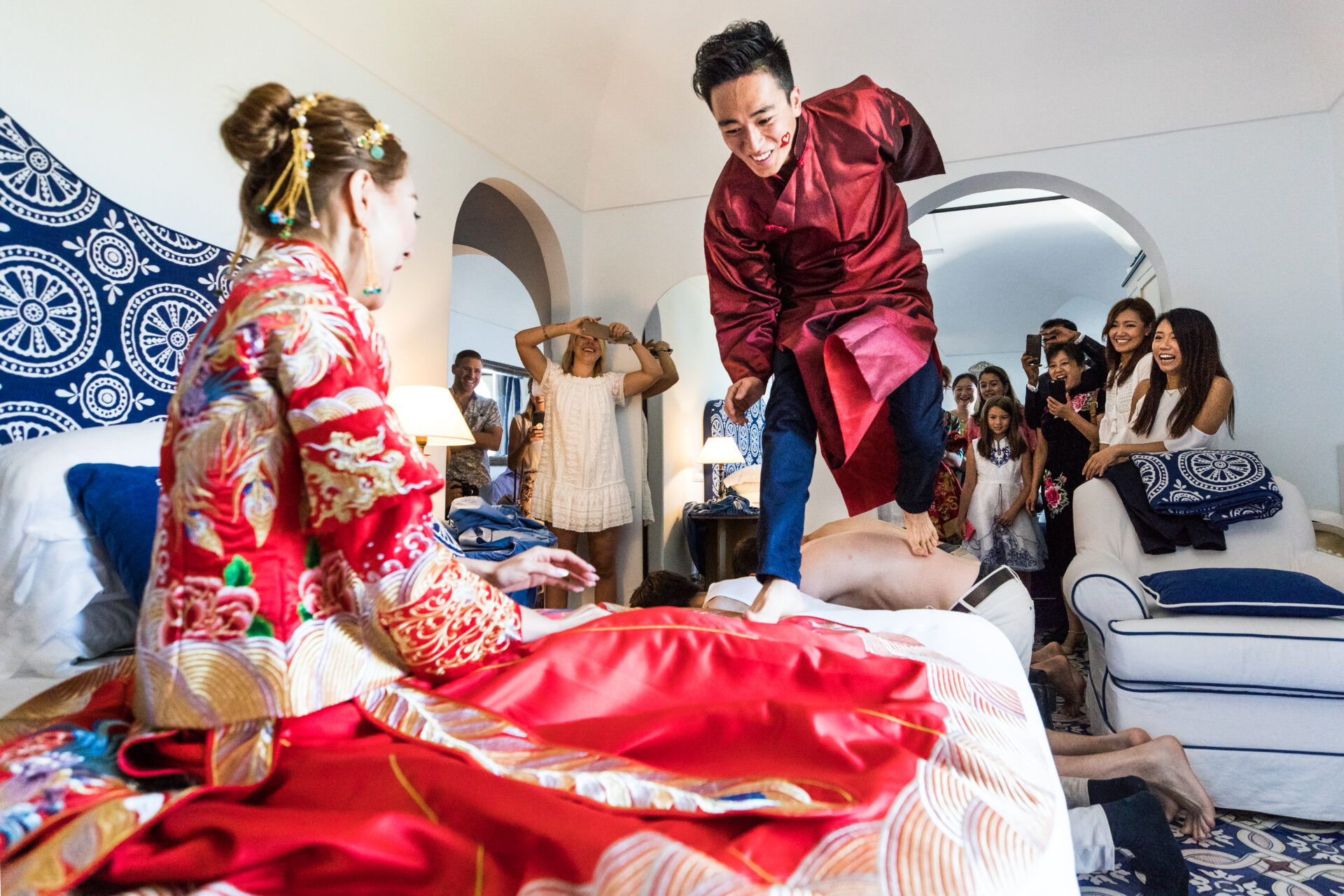 Chinese Weddings in Italy
The planning of a nowadays Chinese wedding is really fun and incorporates many different traditions and customs China and Occidental world.
Wedding door games
This is also an important part of a traditional Chinese wedding where groom is tested on how much he cares and knows about the bride. In this game, the bride's friends block the groom from entering the bride's house by asking about the bride's favorite things, personality, habits and the like. In order to win, groom will have to answer these questions and provide some token money.
After this there are just funny games and jokes…groom with the help of their boys need to reach a certain score to "win" the bride. This moment is called Fetch the Bride.
It is an important moment…when the groom wins the games can reach his wife to be to kiss her and marry her!
Chinese Tea Ceremony
Another important moment of a Chinese Wedding is the Tea Ceremony
In a Chinese wedding the couple bows or kneels three times to the earth and heaven, their parents, ancestral tablets, and finally, to each other. After this ritual, the bride will serve tea to the parents and relatives of the groom in the order of their seniority. In turn, she receives gifts like li shi and jewelry. After that the couple will serve the tea to the bride's parents and family. This Ceremony is a symbol of respect and gratitude for the parents.
Wedding Dress
Nowadays the brides decide to opt for two wedding dresses – a chinese one and a white occidental one.
During the door games and the Tea Ceremony the brides do usually wear wonderful handmade Chinese  Wedding Dresses. It is red because in China this color is the symbol of good luck and auspiciousness.
For all the other moments of the days nowadays brides opt for a white occidental dress.
Contact our staff to start planning your Chinese Wedding in Italy!