Marriage Proposals in Italy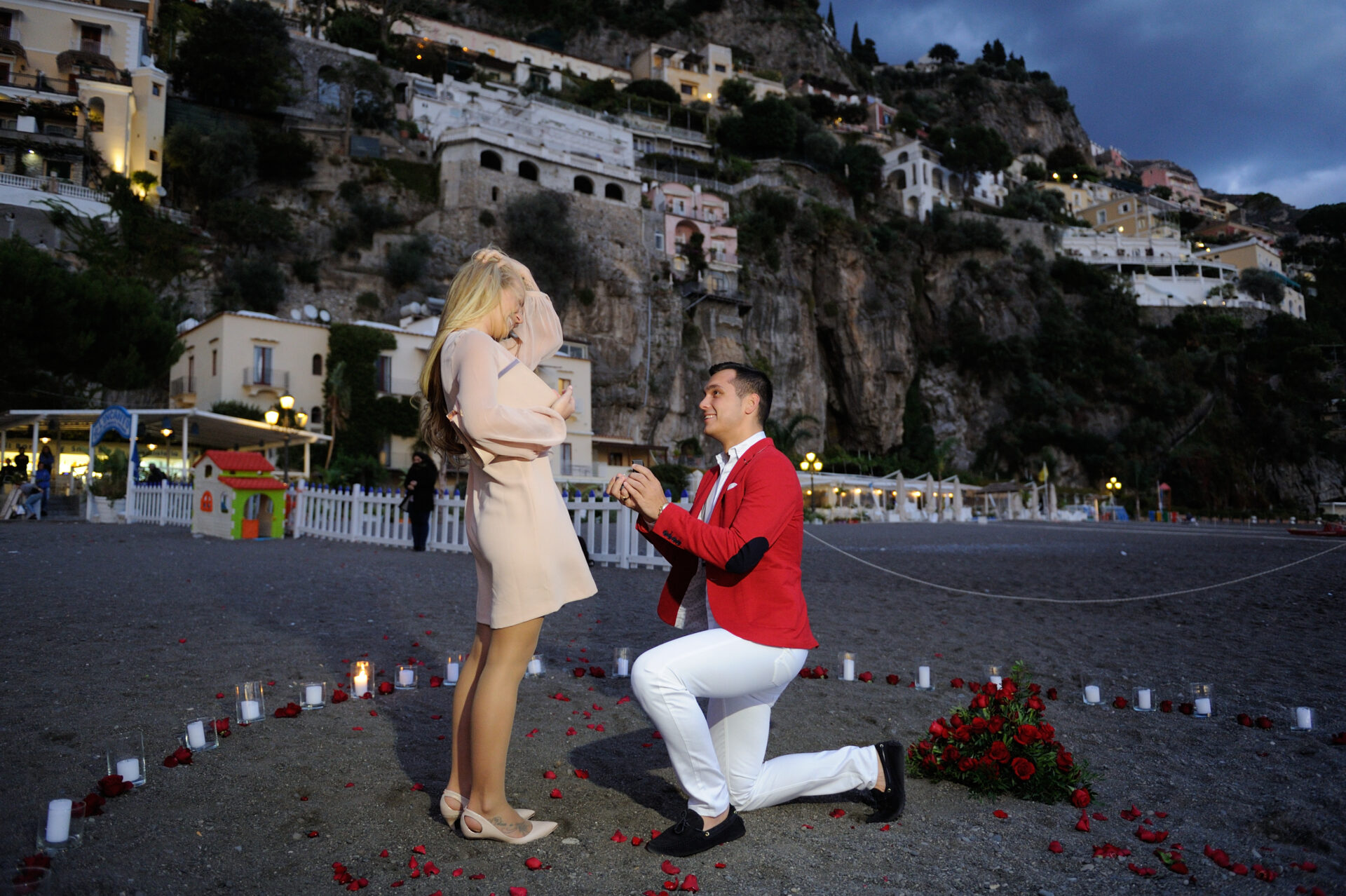 The moment of a marriage proposal is one neither of you will ever forget.  It will be a story you describe in detail to your closest friends and family and tell your children about in years to come.  Making it memorable has a lot to do with understanding the woman you're proposing to and planning a proposal that will delight her, taking into account the special kind of person she is.
We plan Marriage proposals:
on the Amalfi Coast
on the Sorrento Coast
on the Cilento Coast
in Capri
We will find the perfect setting and backdrop for your love story.
The Amalfi , Sorrento, Cilento coast and Capri are the ideal places where to plan:
Romantic Marriage Proposals
Impressive Marriage Proposals
Romantic Marriage Proposals
Intimate Marriage Proposals
WHERE TO PROPOSE?
On a boat ride
In an historical villa
During a romantic dinner
On a romantic panoramic terrace
On a horse and carriage
In a grotto
On a secluded beach
In a private villa
On a plane
In a garden
In a luxury hotel
SPECIAL EXTRAS
Serenade
Violin player
Mandolin and Guitar player
Magician
Photographer
Videoplayer
A Tresure hunt
A fireworks display
Historical car
We will work for you and with you to find the WOW factor and to create an exceptional marriage  proposal.
Contact our staff to start planning your Marriage proposal in Italy