Norwegian Weddings in Italy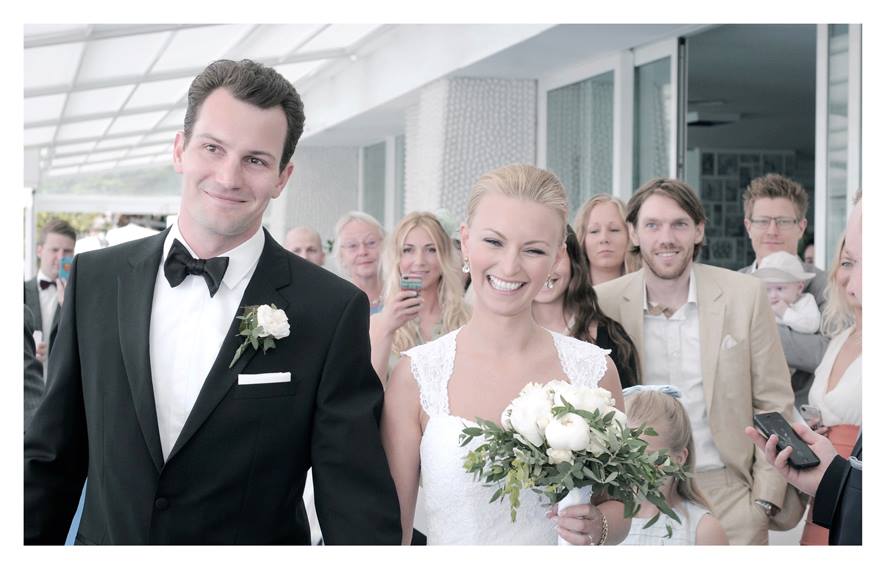 NORWEGIAN WEDDINGS IN ITALY
We have planned many Norwegian weddings in Italy and love to respect all the Norwegian wedding traditions.
So… here are some of Norwegian's most well-known wedding traditions for you to consider incorporating into your big day.
The Norwegians wear their wedding ring on their right hand and not on the left.
The Toastmaster: To announce all the speakers at a Norwegian wedding, usually a family friend who's known for his dad jokes and public speaking abilities has been appointed the title "Toastmaster". He will have organised with everyone interested in speaking throughout the meal, introducing them with a funny anecdote, song or riddle before it's their turn to speak. It's generally accepted that the Toastmaster should be funny, have an appearance every 30 minutes, keep the time schedule and make people laugh and cheer at random times.
When everyone is gathered, they find their place at the table and stand up until the bride and groom arrives and once the bride and groom are seated everybody else will sit down as well.
All the food is usually served at the table by waiting staff and songs and speeches are held in between the different meals.
The Norwegian wedding traditions include a lot of speeches
The toastmaster introduces each speech throughout the evening after each meal course and each take about 5-10 minutes long. Â It makes for a long dinner but a great break in between meals.
In Norway, the speeches tend to be extremely emotional. Â The Groom directs his speech to his wife and vice versa. Â They tend to be full of emotion from start to finish (many tears were shed) and extremely moving. Â Even the Best Man speech.
After the dinner the bride and groom take to the floor for the bridal waltz and cut the wedding cake.
The next tradition is let's say rather noisy.
During the meal, at random intervals, the guests will either stamp their feet or clink their cutlery against glass or plates. If the stamping happens, the couple have to go under the table and kiss. If the latter, they have to stand on chairs and kiss.
Contact our staff to start planning your Norwegian Wedding in Italy!
NORWEGIAN WEDDING IN PARCO DEI PRINCIPI