Bouquet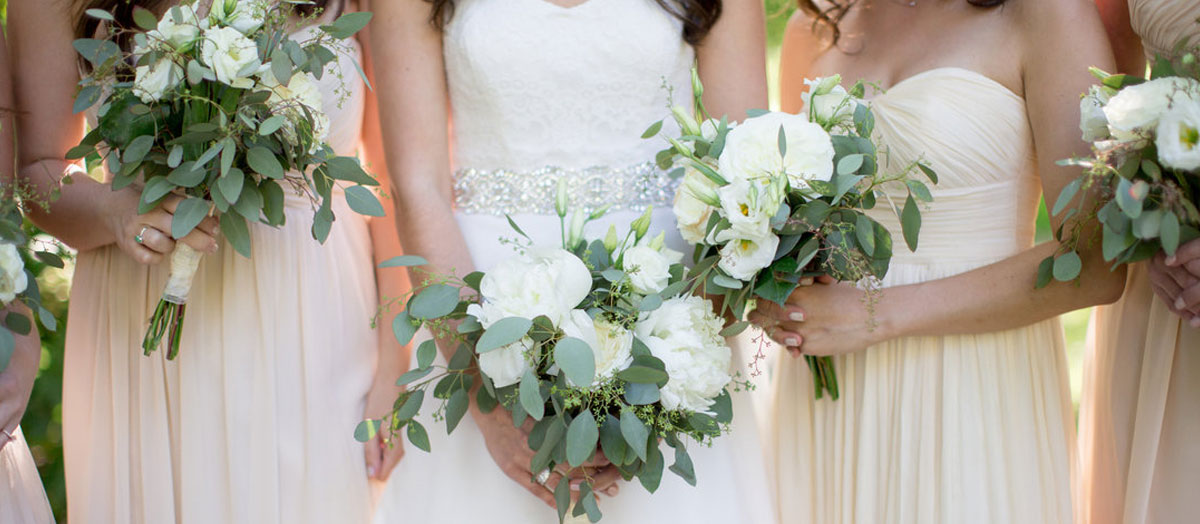 To each his own, sorry, her own! with careful attention to the stature of the bride and the style of dress.
The traditional bouquet, round and compact, is considered "universal", because it adapts to every kind of gown – whether it has a long train or not.
A voluminous bouquet is perfect for a calf-length model and for a tall, slim bride. According to the tradition, the bridegroom purchases the bouquet which is delivered to the bride's home on the morning of the wedding. Naturally, the bride makes the choice taking into consideration what flowers are in season.
The round bouquet, compact, and composed of small flowers is perfect with a short dress. It is considered 'universal', adapt for all statures and figures.
The voluminous, open bouquet is perfect for an ankle-length gown and a slim, quite tall bride; it could also be substituted by a single flower, an arum lily or a velvet rose, tied with ribbons.
The hanging bouquet, with small bunches of flowers is reserved for a particularly important gown with train. The bride must be tall and move with elegance and confidence.
The sheaf bouquet, maybe a bunch of long stemmed roses or tulips, it is perfect with a costume. It should be carried over the arm with self-assurance. It is also ideal with an important gown with train.
Our floral artists will create a bouquet which is unique, special and which complements the gown you have chosen for the happiest day of your life.