Elopements in Italy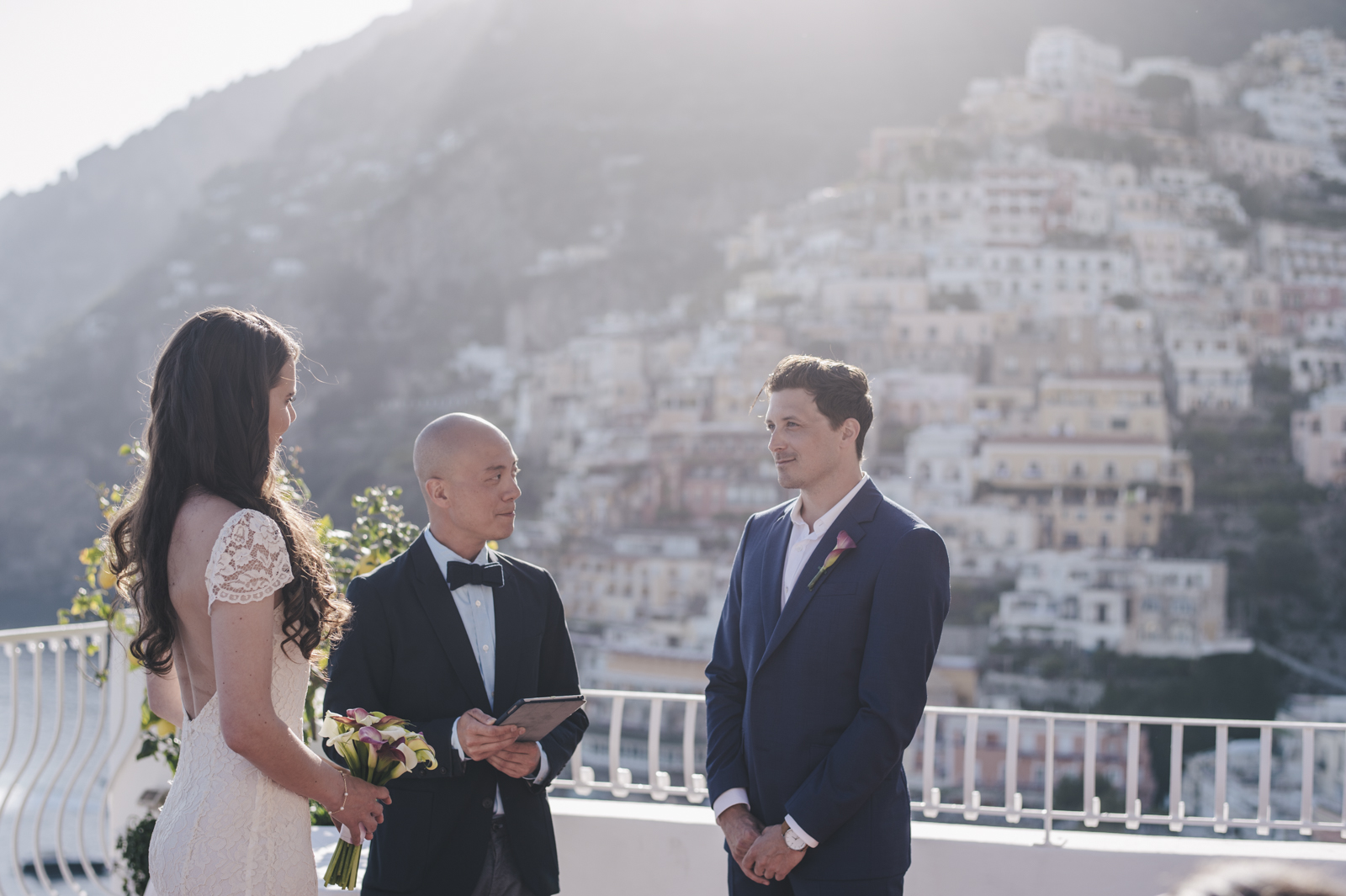 We plan elopements:
on the Amalfi coast
on the Sorrento coast
on the Cilento coast
in Capri  island
in Ischia island
in Ventotene island
in Sassi di Matera
in Tuscany
in Apulia
To elope means "to run away secretly in order to get married".
Italy has among the most romantic places to elope because of the splendid venues, breathtaking historical palazzos and gardens, outdoor town halls and unique views.
To elope is for true romantics, who do not want to wait a year or more to get married and do not want the traditional wedding they could have at home. It is for those brides and grooms who want to share an intimate and romantic occasion together, just the two of them.
We usually work with the bridal couple in order to create a special and magical day that will be something truly romantic to remember for a lifetime.
There are many reasons why elopement makes sense:
A small, quick wedding can be just as memorable as a very big one.
It means less stress on your Special Day.
Elopements are less expensive – and especially in today's economy, perfect if the two of you are having trouble affording the cost of a regular wedding.
The choice to Elope is a personal one, but if it's the right decision for you both, congratulations! We hope to give you a few elope ideas that could make that Special Day Extra-Special!
Which kind of Ceremony?
Civil Weddings
Catholic Weddings
Protestant  Weddings
Symbolic Weddings
Renewal of vows
Theme Weddings
Where?
In a Town Hall
In a Church
In one of the many stunning sea view terraces
On a turkish caique
On a yacht
On a sailing boat
In a private villa
In a garden
In a luxury Hotel
On a private beach
When?
From spring to late autumn
Contact our staff to book your Elopement in Italy!