Weddings in Apulia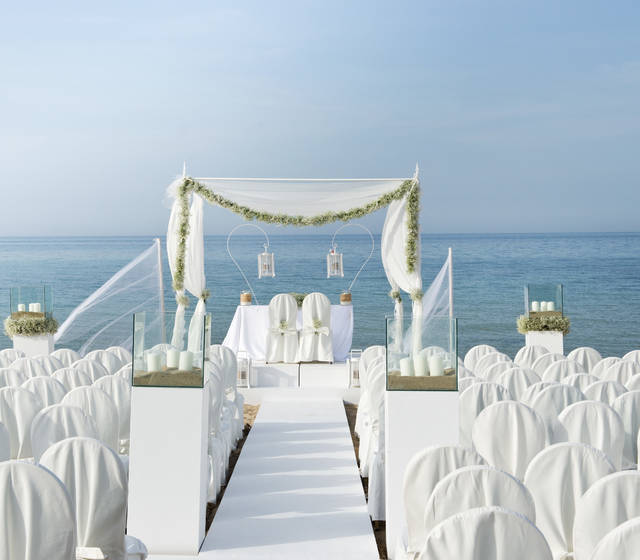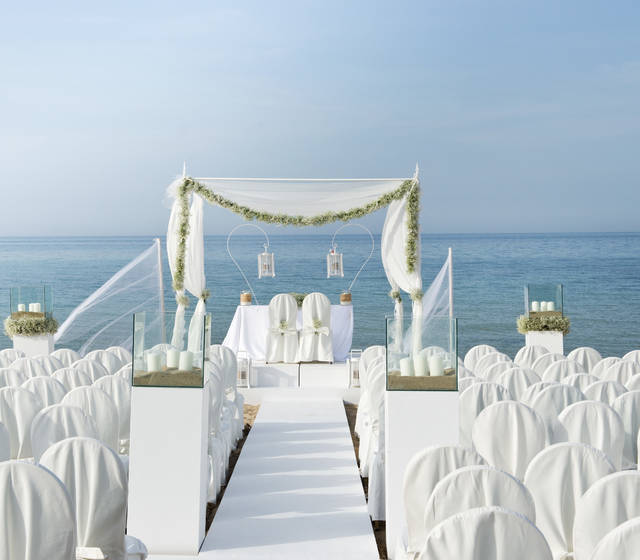 In Apulia it is possible to plan:
Elopements
Civil Weddings
Catholic Weddings
Protestant Weddings
Jewish Weddings
Symbolic Weddings
Renewal of vows
Marriage Proposals
We plan weddings in Alberobello and in many Masserias and villas.
The territory of Puglia (or Apulia in English), the easternmost region in Italy, is a long, narrow peninsula, bordered by two seas, the Ionian and Adriatic, with the longest coastline in the Italian peninsula.
Apulia, is one of the most romantic and special locations for your wedding in Italy and is famous for his charming atmosphere.
In Apulia there are some of the most exclusive and luxury wedding venues in Italy.
Weddings in Alberobello are a dream come true thanks to its fairy-tale charm.
The unique and special village of Alberobello was named a Unesco World Heritage Site in 1996 because it is an exceptional example of a form of building construction deriving from prehistoric techniques that have survived intact and are still functioning in the modern world.
Alberobello, the city of drystone dwellings known as trulli , is an exceptional example of vernacular architecture. It is one of the best preserved and most homogeneous urban areas of this type in Europe. Its special features, and the fact that the buildings are still occupied, make it unique. It also represents a remarkable survival of prehistoric building techniques.
These buildings were constructed using roughly worked limestone boulders collected from neighbouring fields and, later, the large water-collecting basins in the area. They were built directly on the underlying natural rock, using exclusively the drystone technique. The walls that form the rectangular rooms are double, with rubble cores, and are pierced by small windows. Fireplaces, ovens and alcoves are recessed into the thickness of the walls. The roofs, which are also double-skinned, spring directly from the walls, simple squinches allowing the transition from the rectangular to the circular or oval sections of the roofs themselves. These are built up of successive courses of grey limestone slabs, known as chianche or chiancarelle . The roofs of the larger building terminate in a decorative pinnacle, often apotropaic in function. There are ingenious provisions for collecting rainwater using projecting eaves at the base of the roof which divert the water through a channelled slab into the cistern beneath the house. Flights of narrow stone steps give access to the roofs.
In the historic center of Alberobello all the houses, shops, restaurants, and even the church are trullos.
Many trullo have pagan or magical signs whitewashed onto their roofs. There are lots of theories about the meanings of these symbols – which include planetary symbols, the malocchio (evil eye), the cross, a heart, a star and crescent, or quite a few others.
Trullos magically seem larger inside than what you might imagine. The walls are very thick, providing a cool environment in hot weather and insulating against the cold in the winter. The vast majority of trulli have one room under each conical roof: a multiroomed trullo house has many cones representing a room each. In the past, children would sleep in alcoves made in the wall with curtains hung in front.
What is also a mystery is why, indeed, this particular style of construction developed here, and only here. It is not found anywhere else in the world, except for those places where people from here have built themselves a trullo, perhaps to remind themselves of home. Legend has it that due to a high tax on property back in the Middle Ages, the people of the Itria Valley created these roofs of limestone slabs piled one atop the other without any mortar holding them together so that they could be dismantled when tax inspectors were in the area. Apparently, the townsfolk were taxed per roof . . . no roof, no tax.
PROTESTANT WEDDING IN APULIA
Protestant wedding ceremonies
For the  Protestant Ceremony there are two options:
1st option:Â LEGAL BINDING PROTESTANT CEREMONY
Protestant ceremony ( Valdesian rite) with legal effect. It combines religious and  civil ceremony.
The Minister speaks only Italian and the Ceremony is co-officiated with an English speaking Interpreter.
2nd option:Â 
Protestant ceremony without legal effects: this is only a religious ceremony. You need  to go to the Town Hall some days before the wedding for the civil ceremony or give proof to the Pastor of your official Wedding Certificate.
Where
Apulia is a very romantic setting for a Protestant wedding and it offers spectacular settings where to plan and design unforgettable and unique wedding ceremonies.
These type of ceremonies can be performed:
In one of the many stunning panoramic terraces
In a private villa
In one of the many breathtaking gardens
In a masseria
In a luxury Hotel
SYMBOLIC WEDDING IN APULIA
A Symbolic Wedding is a beautiful exchange of vows between the bride and groom with their guests present to share in their joy. You will not need to complete any paperwork or have a witness or translator for this ceremony since it is not legal binding and it can take place anywhere since there are no restrictions.
It could provide a wonderful surprise for the one you love.
It is usually chosen by couples who have already had a civil ceremony or do not want to get officially married.
The  ceremony is very personal and unique, many couples choose to write the ceremony themselves or with our assistance, further personalizing this special day. We will take pride in highlighting the milestones of your lives, at the time same acknowledging and honouring important transitions and events.
We will collaborate in guiding you in the choice of the rituals, readings and music to fulfil your ideas. Together we will discuss your idea of the ceremony, through email and phone consultations, until you reach the ceremony that meets your needs.
All the traditions may be followed, and the setting is up to your imagination.
A Symbolic Wedding leaves you free to express any type of sentiment or religion without the hassle of required documentation.
We can provide you with an English speaking officiant or you may bring your own.
Symbolic Wedding Certificate
You will receive, upon request, a symbolic certificate in a precious paper.
Where to plan a Symbolic Ceremony in Apulia
A symbolic ceremony can be held anywhere you wish since there are no restrictions.
Siena is the perfect setting for a Symbolic wedding and it offers spectacular settings where to plan and design unforgettable and unique wedding ceremonies.
These type of ceremonies can be performed:
In one of the many stunning panoramic terraces
In a private villa
In one of the many breathtaking gardens
In a masseria
In a luxury Hotel
Jewish Weddings
Jewish Weddings in Apulia
A Jewish Wedding in Apulia could be celebrated in beautiful and breathtaking venues and panoramic gardens from spring to late autumn.
We will assist you in planning a truly authentic Jewish Wedding in Italy.
In Apulia it is possible to plan a Orthodox Jewish Wedding Ceremony as well as a Reform Jewish Ceremony.
The documents requested in order to celebrate an Orthodox Jewish wedding in Italy are the following:
Presentation letter to the rabbi
The Jewish name of the declaring Rabbi
Certificates attesting that the couple are members of Jewish communities
Birth certificates of the couple
Jewish names of the couple (required in order to prepare the Ketubah)
Ketubah of the bride's and the groom's parents' weddings;
Jewish names of the couple's parents (if they are all Jewish it is possible to use their Ketubah)
TEHUDAT RAVAKUT, a certificate of single status, issued by an orthodox Beth-Din
Acertificate to give proof that the mitzvah was already performed
Proof of the legal and religious Dissolution of Marriage, if divorced.
 Hindu Weddings
We will provide assistance in respecting all the traditions and in finding a very professional Hindu Wedding Priest who will ensure that the complete Hindu Wedding Ceremony will be conducted also by the explanations of the Sanskrit Hindu Vedic Scriptures in English.
When
All year round
Contact our staff to start planning your wedding in Apulia!