Weddings in Sassi di Matera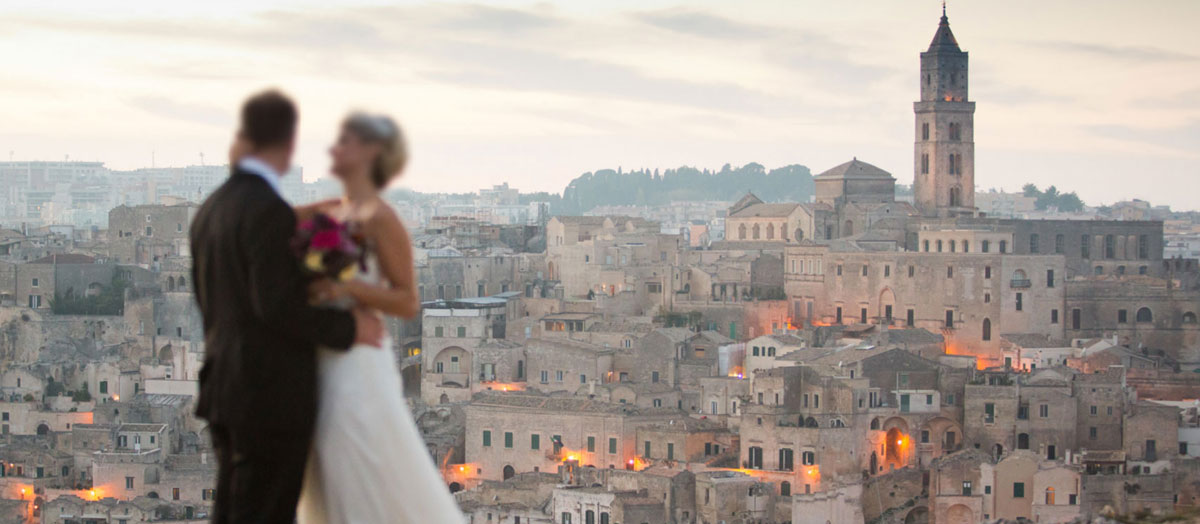 Weddings in SASSI DI MATERA are a dream come true thanks to its fairy-tale charm.
It is UNESCO World Heritage from 1993.
THE PASSION – Mel Gibson
This is the most impressive, intact example of a troglodyte settlement in Europe.
The Sassi of Matera are a perfect example of a rock-cut settlement, fitting perfectly to its geomorphological setting and its ecosystem and exhibiting continuity over more than two millennia.
From the Palaeolithic period the Matera region has been inhabited.
The first example of house form was a simple cave in the tufa with a closing wall created using the excavated blocks.
The Sassi district is divided into two parts, the Sasso Caveoso and the Sasso Barisano. There are countless churches, many of which are found inside the urban Sassi district.
TYPE OF WEDDINGS
It is possible to plan in Matera:
Civil Weddings
Catholic Weddings
Protestant Weddings
Symbolic Weddings
Jewish Weddings
Hindu Weddings
Renewal of vows
Elopements
WHEN?
From spring to late autumn
Contact our staff to start planning your wedding in Sassi di Matera!
Photo Gallery
Weddings in Sassi di Matera