Weddings in Sorrento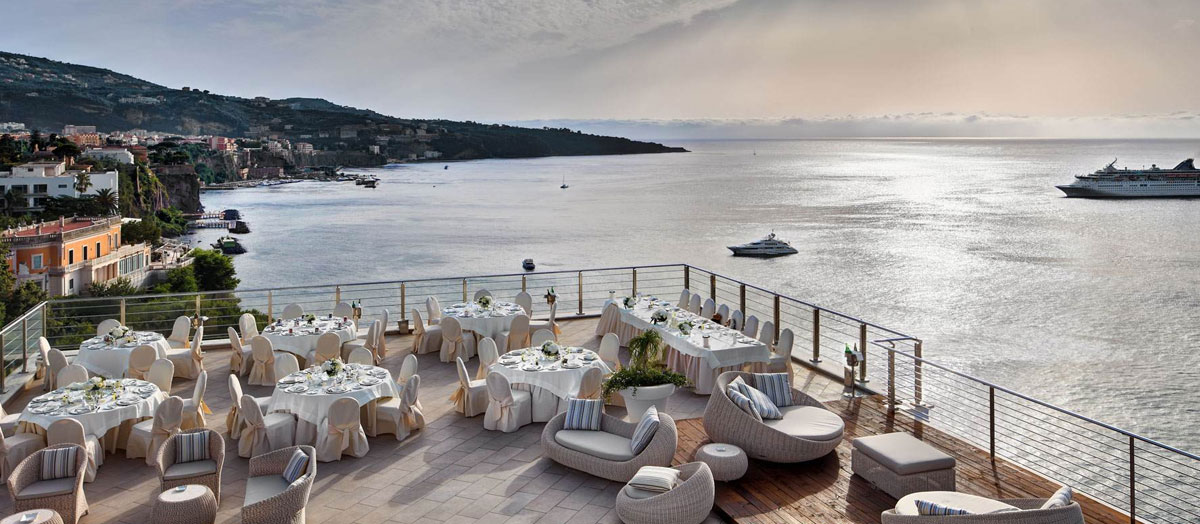 Destination weddings in Sorrento
Weddings in Sorrento are a dream come true. Sorrento is a perfect destination weddings in Italy.
Sorrento is a stunning place to celebrate your wedding. Words are not enough to describe the feelings and emotions provoked by this village where sea and mountain, deep valleys and citrus groves plateaux alternate.
Sorrento is a perfect and unique backdrop for your BIG DAY.
This unique and stunning village is one of the most well-known international tourist sights. It was the native city of the poet Torquato Tasso, who was born here in 1544
Descriptions to describe Sorrento:
Land of colours
Land of the Mermaids
The city of the orange and lemon groves
We organise custom-tailored ceremonies for couple wishing very exclusive and special events in fantastic villas and hotels in Sorrento.
Your civil wedding in Sorrento may be celebrated in the Sorrento's wedding hall
Catholic weddings in Sorrento are celebrated in one of the several churches or cathedrals overlooking main squares and beautiful historical buildings.
It is important to underline that because of local rules it is forbidden for foreign citizens to have a Catholic Wedding Ceremony in Sorrento. It is still possible to have a Catholic wedding ceremony in Sorrento as long as the bride or the groom is an Italian citizen.
Getting married in Sorrento is absolutely a incredible experience.
Don't get stressed! We'll plan your perfect wedding day in Sorrento.