Catholic Weddings in Positano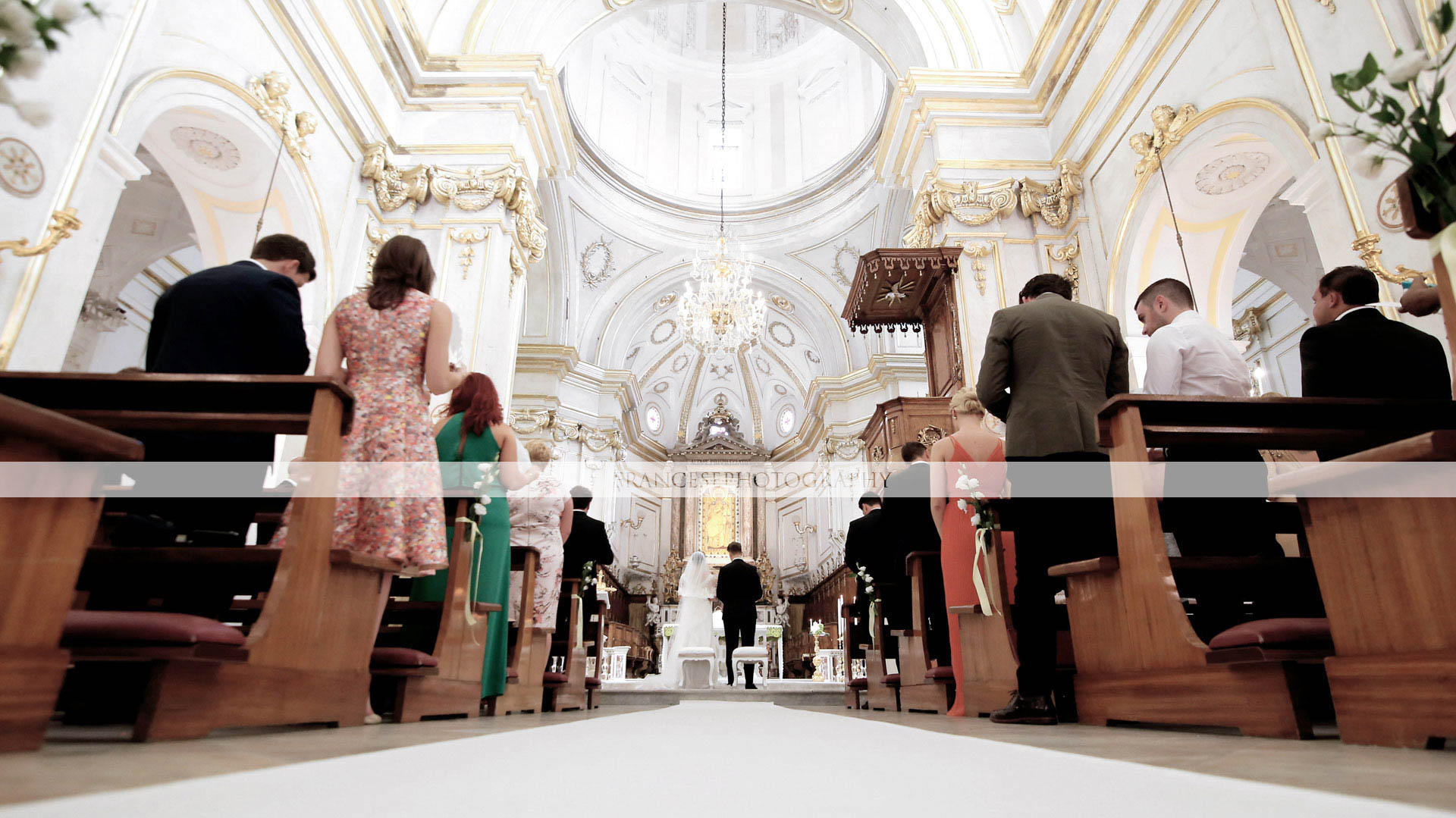 Positano's Cathedral – location and description
This fabulous Cathedral is located in the heart of Positano and dates back to the 13th  century. Nowadays the church, except for some works carried out in order to meet the requirements of the liturgical reform of the Second Vatican Council, still shows the marks of the restoration performed from 1777 to 1782. The interior has nave and two aisles, with five arches, corresponding, along the aisles, to five chapels one each side.
Above the high altar a small temple opens up with a recently restored Byzantine icon. On the apse sides, the walnut chorus features two niches, lodging Our Lay of the Sorrows on the right and a valuable Christ at the column by Michele Trilocco (1798) on the left. It is a marvellous Baroque Cathedral with marble and golden decorations.
Wedding Ceremony in Santa Maria Assunta
Wedding Ceremonies in Santa Maria Assunta can be celebrated in English. Only Catholic Weddings are allowed.
Wedding floral arrangements in Santa Maria Assunta
The Cathedral can be decorated at your pleasure with flowers, vases, urns, organza, trees and candles but it is not possible to decorate pews.
Wedding Music in Santa Maria Assunta
There is the possibility to have music. It is possible to choose among the following options:
Organ
Organ and Violin
Organ and Soprano singer
Organ, Violin and Soprano singer
Organ and Choir
When
From spring to late autumn
Contact our staff to start planning your Catholic Wedding in Positano!