Protestant Weddings in Praiano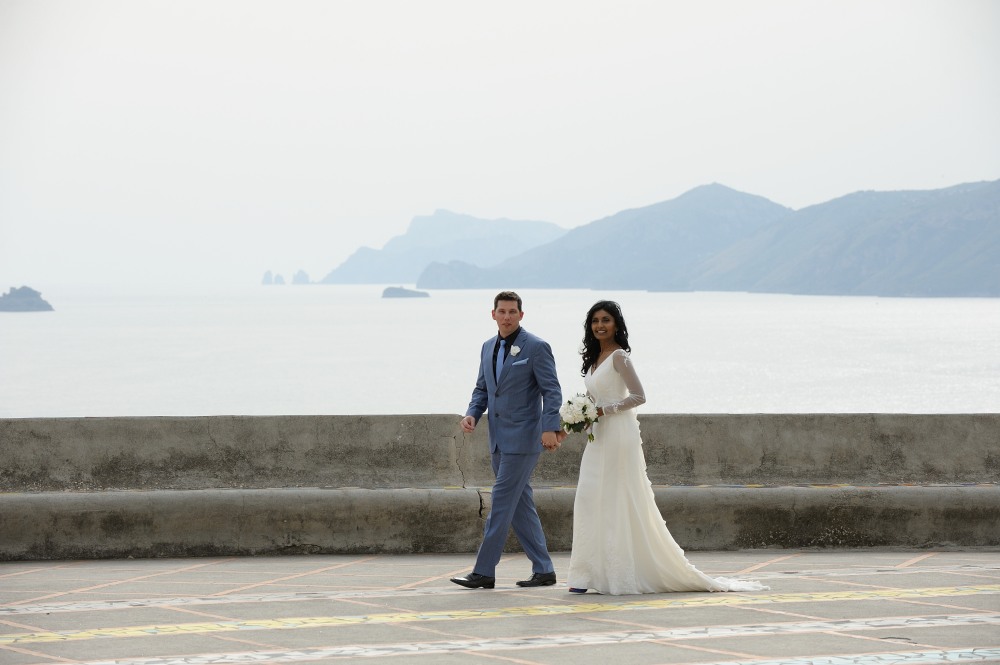 Praiano is the ideal backdrop for the most romantic event of your life.
Protestant wedding ceremonies in Praiano
For the Protestant Ceremony there are two options:
1st option: LEGAL BINDING PROTESTANT CEREMONY
Protestant ceremony ( Valdesian rite) with legal effect. It combines religious and  civil ceremony. The Minister speaks only Italian and the Ceremony is co-officiated with an English speaking Interpreter.
2nd option:
Protestant ceremony without legal effects: this is only a religious ceremony. You need  to go to the Town Hall some days before the wedding for the civil ceremony or give proof to the Pastor of your official Wedding Certificate.
Where
Praiano is a very romantic setting for a Protestant wedding and it offers spectacular settings where to plan and design unforgettable and unique wedding ceremonies.
These type of ceremonies can be performed:
In a garden
In a luxury Hotel
In one of the many stunning sea view terraces
On a beach
On a boat
In a private villa
Wedding floral arrangements – Protestant ceremony in Praiano
The setting can be decorated at your pleasure with flowers, vases, urns, organza, trees and candles. Wedding Music – Protestant ceremony in Praiano. There is the possibility to have music.
It is possible to choose among many options:
Violin
Harp
Harp and Violin
Harp, violin and singer (soprano or tenor)
Harp and string trio
Harp, String trio and singer (soprano or tenor)
String quartet
String quartet and singer (soprano or tenor)
Mandolin and Guitar
When
From spring to late autumn
Contact our staff to start planning your Protestant Wedding in Praiano!