Civil Weddings in Ravello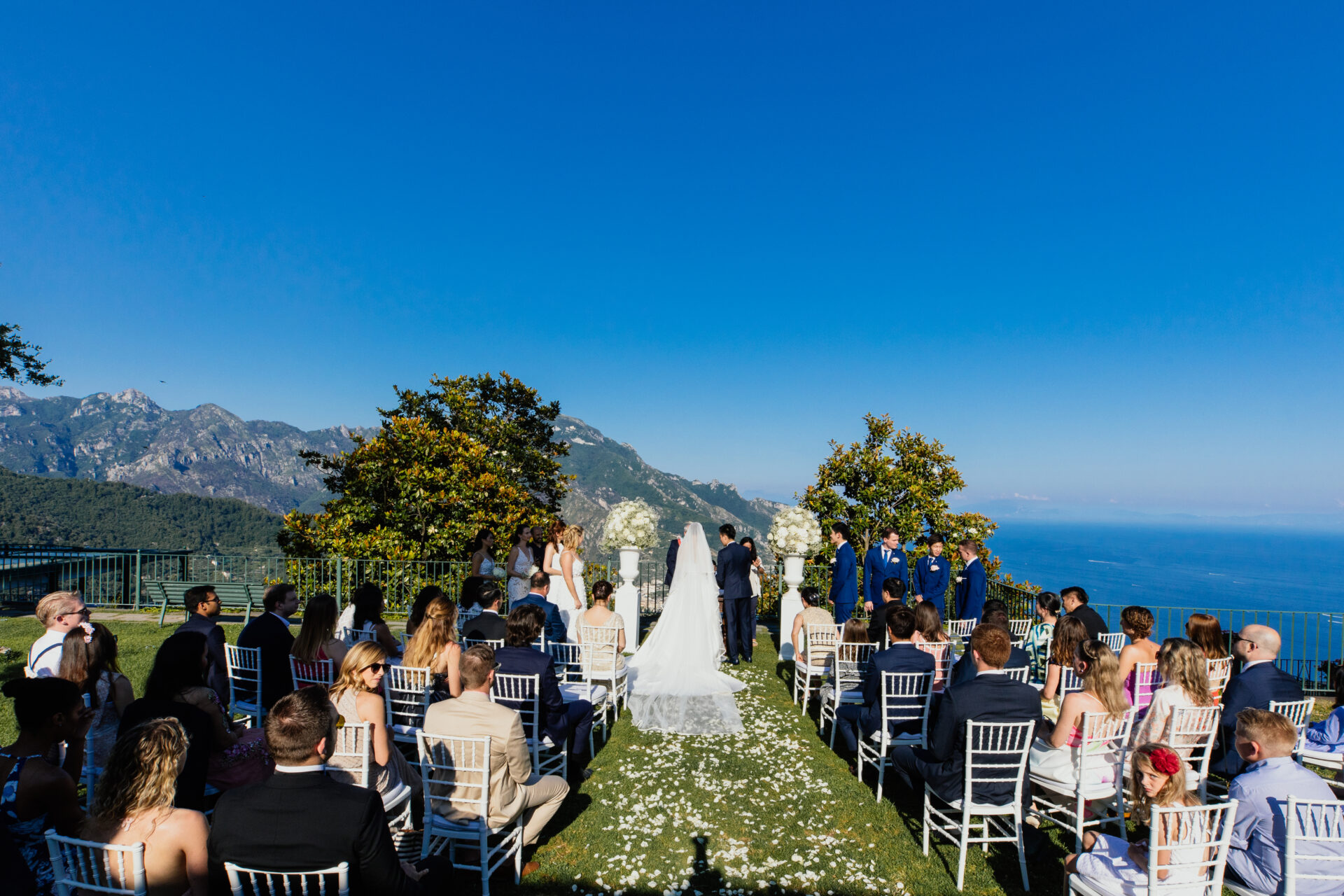 Giardini della Principessa di Belmonte – Marriage Hall – Ravello
Ravello's Town Hall – location and description
The town hall of Ravello stands on the highest part of the town, few minutes walk from the main square.
The wedding hall is just few minutes walk from some of the most luxury hotels on the coast.
The Marriage Hall is located in an ancient Palazzo.
The entrance has a romantic arch passing through a beautiful small garden full of flowers and trees.The Hall reflects the typical Amalfi coast style with white marble decorations and old furniture.
The Ceremony could be performed in the beautiful and charming garden "Giardini della Principessa di Piemonte" or in the elegant and ancient Hall.
Ravello's Town Hall – Wedding Ceremony
The ceremony is handled in Italian by the Mayor or the Public registrar and translated by an interpreter we provide.
The Ceremony can be custom tailored with personal vows, poems, readings and songs.
Ravello's Town Hall – Floral arrangements
The garden or the Marriage Hall can be decorated at your pleasure with flowers, vases, urns, organza, trees, candles, crystal decorations etc
Ravello's Town Hall – Music
There is the possibility to have music. Mandolin and guitar music matches perfectly Ravello's romantic Mediterranean atmosphere but in order to have an elegant and unique Wedding Ceremony we suggest to have the touching music of an Harp, a Violin, a string trio or a string quartet.
When
From spring to late autumn
Contact our staff to start planning your Civil Wedding in Ravello!