Weddings in Positano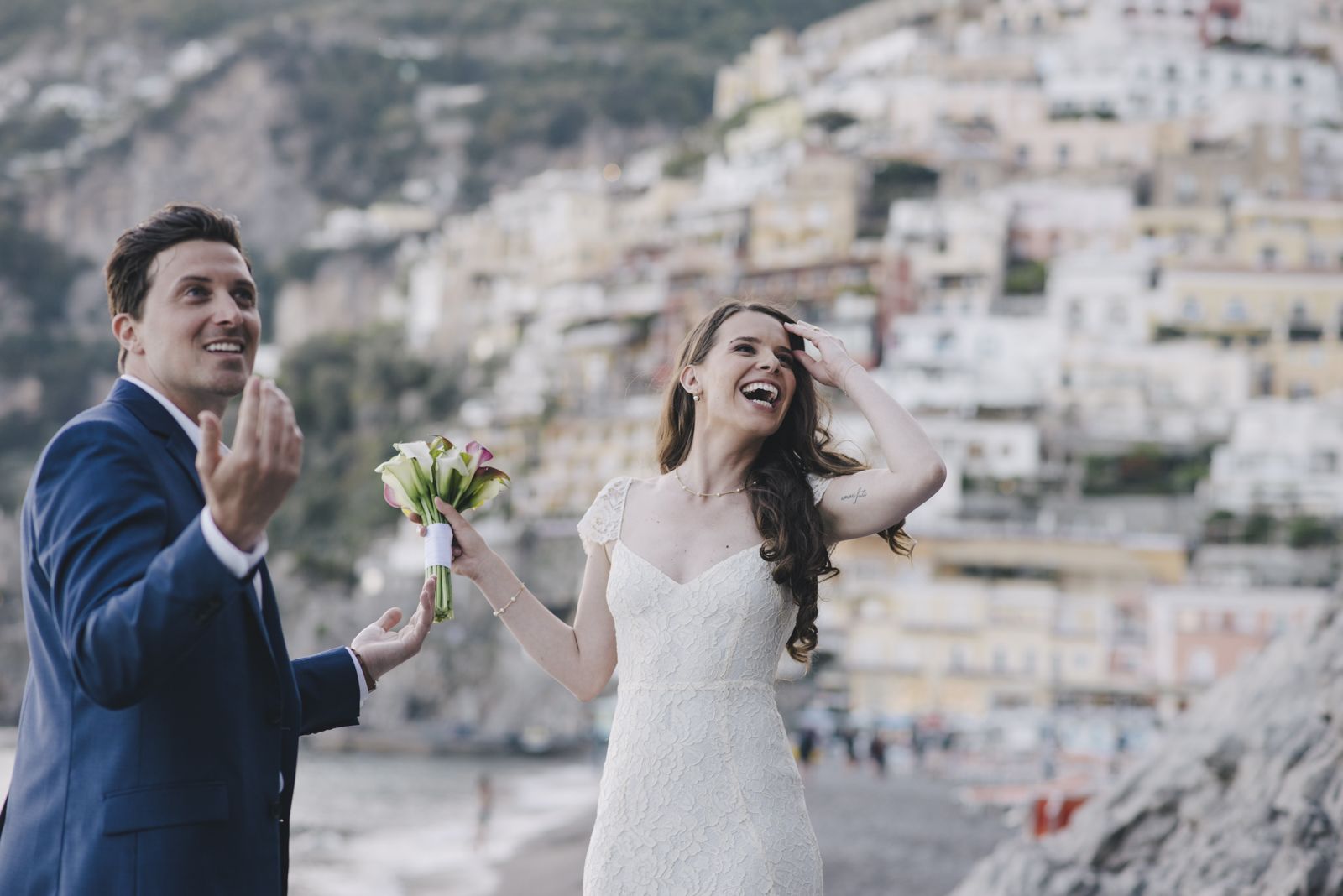 Destination weddings in Positano
Weddings in Positano are a dream come true.
Positano is a perfect destination weddings in Italy. Positano is a stunning place to celebrate your wedding. Words are not enough to describe the feelings and emotions provoked by this cliff-side village with pastel-shaded houses precariously clinging to the rocky cliff, lemon and jasmine-scented streets, olive groves and turquoise sea. In the words of John Steinbeck, "Positano bites deep. It is a dream place that isn't quite real when you're there but becomes beckoningly real after you have gone".
We organise custom-tailored ceremonies for couple wishing very exclusive event and high class and luxury weddings in fantastic villas and hotels in Positano.
Your Civil Wedding in Positano may be celebrated in the Positano wedding hall
For Catholic weddings  there is main cathedral in the heart of town with ocean view.
The town develops in a vertical way, following the steep incline of the mountains rising sheer from the sea. The houses, leant each other, are painted with goudy colors, giving the impression of a precious stone with thousand facets that cause multicolour reflections. In fact Positano is called the "Gem of the Divine Coast". Narrow streets, with boutiques made out from the basements of the houses, go down quickly among buildings as they were streams falling in ravines and all flow on the Spiaggia Grande, where is maybe the only case in the world where the panoramic view over the town on your back is most beautiful that the one you have on the front, facing the sea. The other smaller beaches in Positano are at Fornillo, on the West; at La Porta (the Gate), Fiumicello (Little River) and Arienzo, on the East.
Positano combines the beauty of its numerous beaches with the fascination of its ancient fishing port. The town itself is very smart, spiralling around terraces shaded by palms, lemon-trees, flower-filled gardens and cascading, multi-coloured bougainvillaea. Lots of little cafes and typical restaurants, a myriad of colorful shops and boutiques offering clothing, famously known as 'Positano fashion' born in the 50's with it's brightly colored fabrics loved by stylish women.
Getting married in Positano is absolutely a incredible experience.
Don't get stressed! We'll plan your perfect wedding day in Positano.