Weddings in Ravello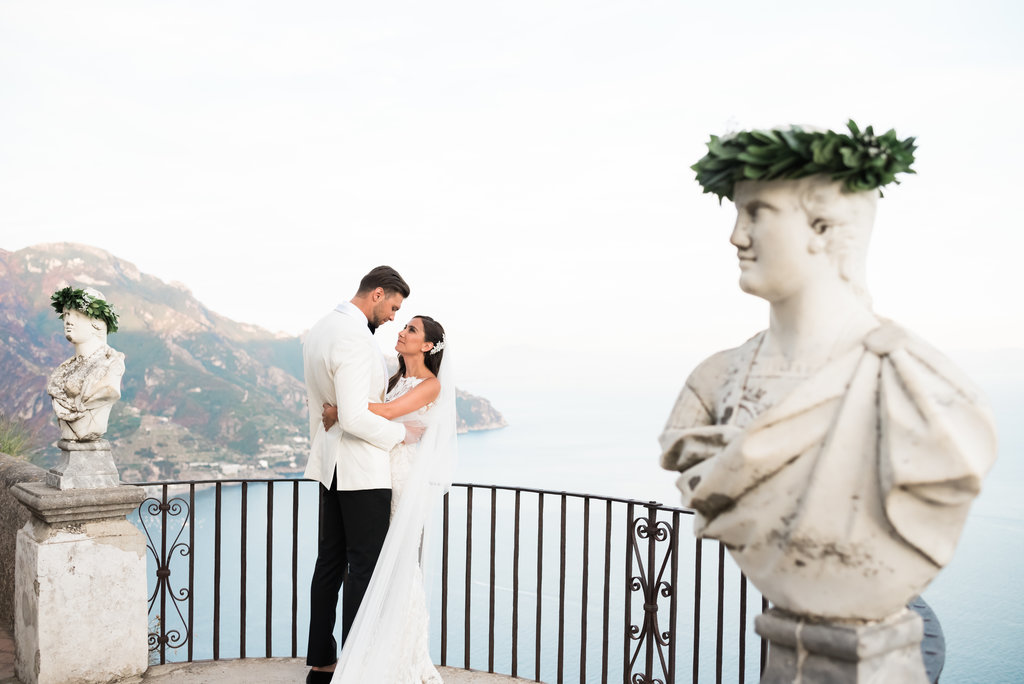 Destination weddings in Ravello
Weddings in Ravello are a dream come true.
Ravello is a perfect destination weddings in Italy.
We organise custom-tailored ceremonies for couple wishing very exclusive event and high class and luxury weddings in fantastic and historical villas and hotels in Ravello.
Your Civil wedding in Ravello  may be celebrated in the charming garden "Giardini della principessa" or in the historical wedding hall
For Catholic weddings  there is the  main cathedral in the heart of town or many other historical churches and chapels in the heart of the village.
Ravello is located right in the middle of the Amalfi coast, overlooking the whole Gulf of Salerno. It is one of the most popular village of the Amalfi coast, due to the stunning atmosphere you experience here. Ravello is nowadays called the City of Music.
According to history, Ravello's name derives from "res-bella" or "rebellum" to mark its inhabitants' spirit of proud independence towards the supremacy of the Republic of Amalfi.
During the XX century,  many tourists (less or more fabous) looking for a quiet place to stay decided to visit Ravello.
Famous historical  people that came to Ravello: Andrè Gide, Edward Norgan Forster, D.H. Lawrence, Greta Garbo, Jacqueline Kennedy, Gore Vidal (owner of Villa La Rondinaia for many years), Totò, Humphrey Bogart, Gina Lollobrigida and many others.
Getting married in Ravello is absolutely a incredible experience
Don't get stressed! We'll plan your perfect wedding day in Ravello.